Hey Everybody! I hope your summers going real well...not so much on this side(it's raining :/ ) Anyhow, I would like to talk about a product that I had recently heard of although, they are out there, SMASH BOOKS. I keep a journal so this is the thing for me. Smash Books are from K&Company they are kind of like a mix of journaling and scrapbooking.
See for yourself:
These awesome books come in many colors with many themes. They have an embossed cover and the pages are all kind of funny and abstract. Here are some examples of books:
This is the Pretty Paper one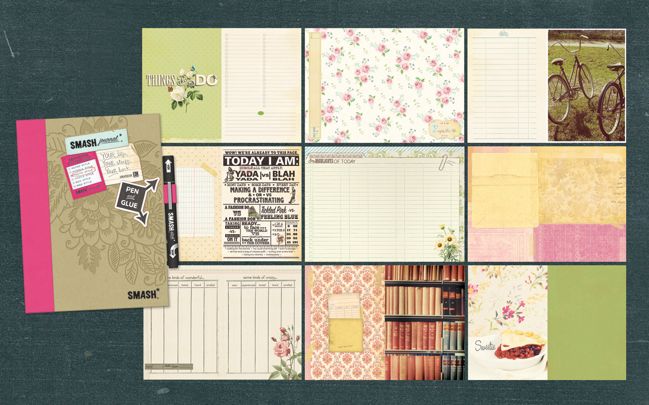 This is the International folio
Some other themes are smart, couture,tasty,eco,cutesy and many more! Each of the books come with a pen to write in your book and on the reverse side there is some glue to stick your things. The pens can come in different colors too.
To make these books even more fun they have a variety of products that go along with the books such as special washi tape or tags.
One product I like in particular is the Smash Pads
So these are little pads with random pages. They also have a theme like the black one is quotes and they have a couple different pages that you can fill out. If you saw the video, at one point the woman took a page out of a smash pad and glued it in.
Some of the other products are:
This is a cute little date stamper and alongside that there are a bunch of funny little sayings like
OH SNAP
or
Mad Props, To Do.
So I thought that was really nice. I just thought these were some really fun cute things and I love Smash books so I thought I should share it with everyone else!